AUTHORIZED DISTRIBUTOR IN INDONESIA OF

What is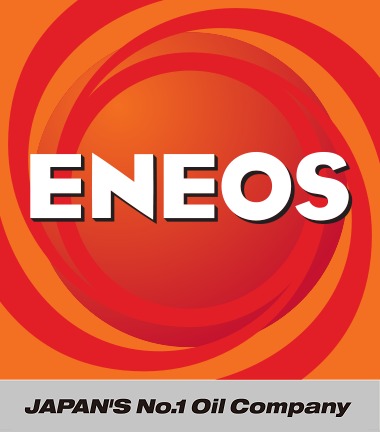 ?
ENEOS Corporation, formerly JXTG Nippon Oil & Energy Corporation, is a Japanese petroleum company. Its businesses include exploration, importation, and refining of crude oil; the manufacture and sale of petroleum products, including fuels and lubricants; and other energy-related activities. It is the largest oil company in Japan, and in recent years it has been expanding its operations in other countries.
Brief History:
The company was established 1888 as the "Nippon Oil", or "Nisseki" for short. In 1999, the company merged with and absorbed the former "Mitsubishi Oil". The merged company was called "Nippon Mitsubishi Oil" until 2002, when it adopted name "Nippon Oil Corporation".
JX Holdings was established on April 1, 2010, through the joint share transfer by Nippon Oil Corporation and Nippon Mining Holdings, Inc. On July 1, 2010, all the businesses of both Group Companies were integrated and reorganized under JX Holdings, resulting in three core business companies:
JX Nippon Oil & Energy - petroleum refining and marketing
JX Nippon Oil & Gas Exploration - oil and natural gas exploration and production
JX Nippon Mining & Metals - mining and metal
On April 1, 2017, JX Holdings Group and Tonen General Group integrated their businesses to unite as the JXTG Group with a new corporate philosophy to "harness the Earth's power for the common good" and to "help ensure a vibrant future through the creation and innovation in energy, resources and materials." JXTG Holdings currently include:
JXTG Nippon Oil & Energy (merged energy arm),
JXTG Nippon Oil & Gas Exploration (upstream arm), and
JXTG Nippon Mining & Metals (mining & metals arm).
On November 28, 2019, JXTG Holdings, Inc. November 28, 2019 JXTG Holdings, Inc. announces that it has decided to change the trade names of the Company and JXTG Energy to "ENEOS Holdings, Inc." and "ENEOS Corporation," respectively, as of the date of the Annual Shareholders Meeting to be held in June 2020.
Per June 2020, The trade names of the Company and JXTG Energy changed to adopt the name "ENEOS" (E'-ne-ohs), a brand used by the Group for its energy business. The new names are "ENEOS Holdings, Inc." and "ENEOS Corporation", and the group name is "ENEOS Group":